AFA Movers provides professional packing services to ensure your belongings are safe during the move.
We're Always Ready to Help You
Our goal is to ensure that our customers are always happy with their experience with AFA Movers, so we offer various services that can help make any type of move go smoothly.

We have long-distance moving services if you're moving across state lines or even out of the country.

We also offer local relocation services if you're staying in town but need help getting everything packed up and moving to your new home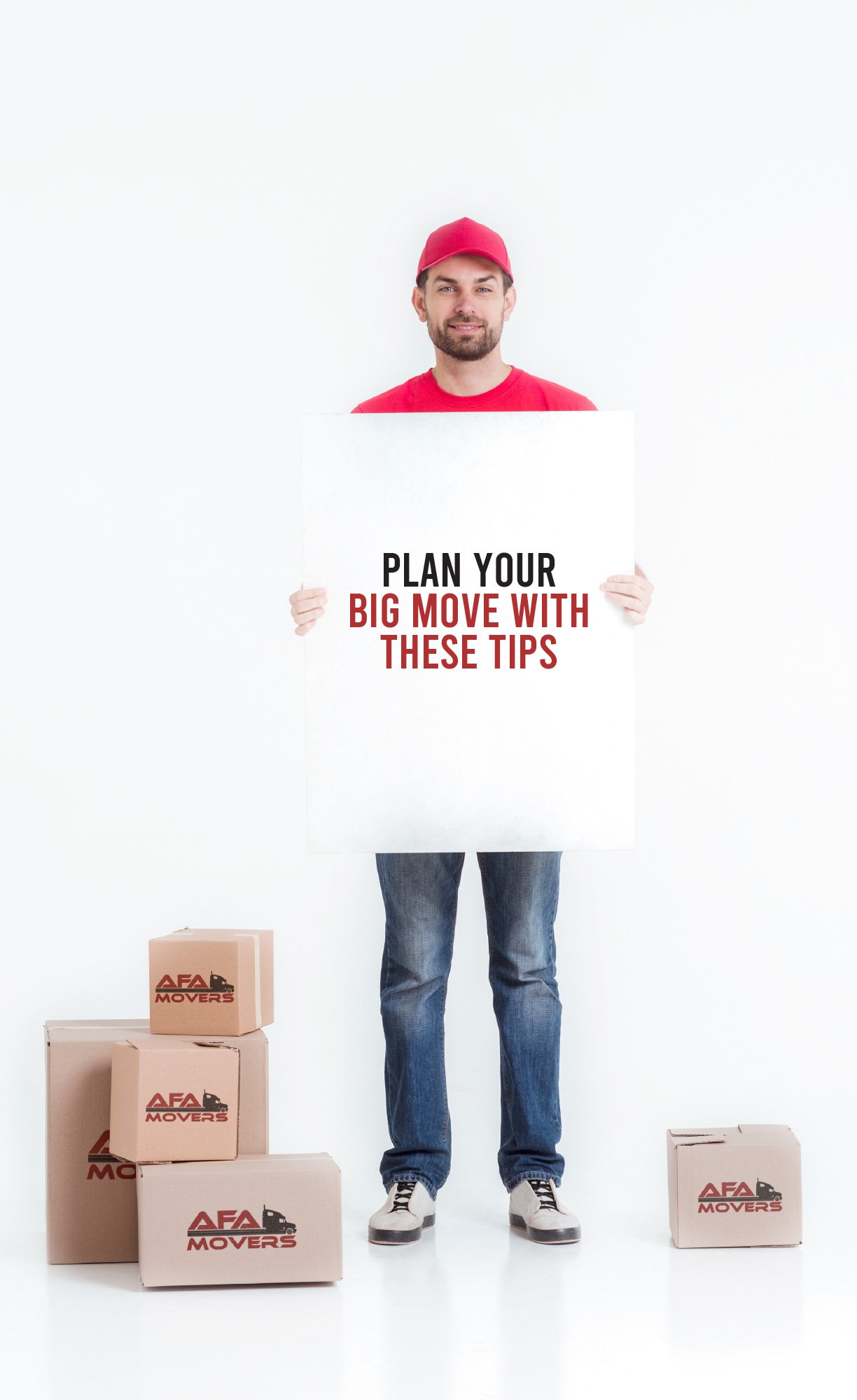 We offer corporate relocation services to help companies move their employees around town or across the city/country as needed by their job requirements.
We offer small move solution services that make your job easier by providing all the packing supplies and moving equipment you need while saving you money!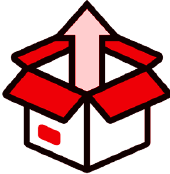 Packing & Unpacking
Our team of experts are ready to help you with packing and unpacking
Assurance Services
We offer a full range of moving and assurance services to make your belongings feel safe.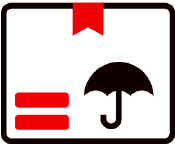 Storage Services
We offer storage services; and more. We can make sure your move is as stress-free as possible.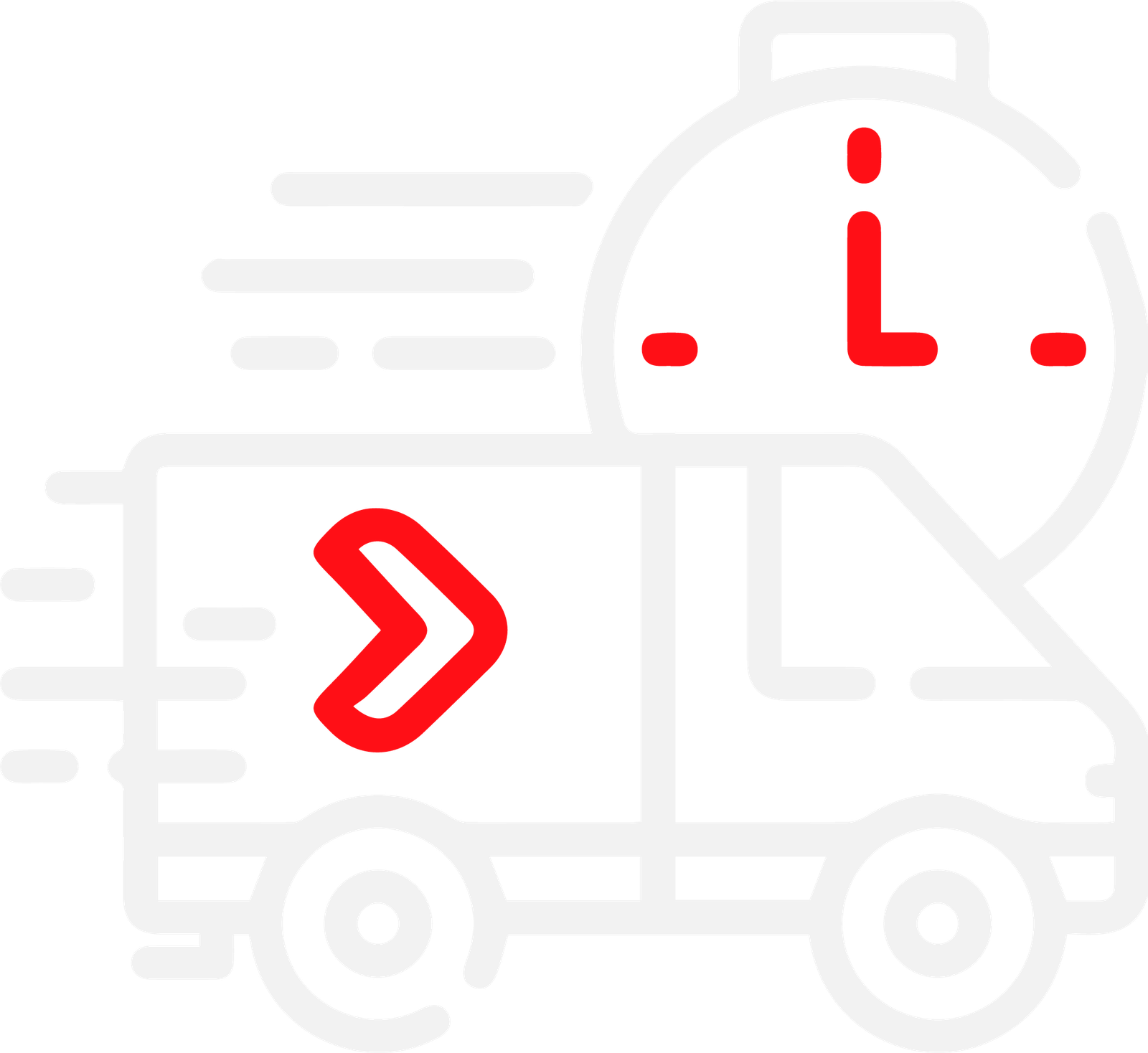 We Make it Faster
We are the fastest movers in town to help you pack and shift to the place of your choice
Safe & Secure Move
We provide a reliable, safe, and secure service nobody can beat
On-Time Delivery
We care about time and understand how important on-time delivery is for you.
I was very stressed about my move. Once I spoke to management at AFA, I finally found the help I needed for an affordable price. Not only did they provide... read more service to move my big furniture, but they brought the boxes AND packed my small items (clothes, toys, jewelry etc.). The movers arrived on time and did a great job protecting my furniture. Not a single item was damaged or missing! I was very pleased with the professionalism. The move was conducted swiftly and efficiently. The men never made me feel like I was asking for too much. Every request was followed up and completed! I highly recommend AFA, they made my move very easy for me.

Sameena Jesani


February 9, 2019

Professional and honest. These guys did an amazing job. Prompt to reply and showed up on time. My beds were meticulously disassembled and wrapped. I was worried about my antique... read more white fabric console and light blue sofa. The last movers were hasty and did not cover them properly. These guys wrapped them completely and were so careful with them. I was so grateful. In my nee home, they covered the banisters o prevent scratching! I will highly recommend these guys. Very reasonable price. Ali, the owner is extremely professional and pleasant.

Sabeen Rahman


February 9, 2019

AFI and Crews are very dedicated in their moving process . We found them very honest and professional in our moving Process.

Renjit George


September 9, 2022

I can not say enough good things about this group. They called me 30 minutes prior to arriving. The minute they stepped inside they were ready to work.... read more I had a crew of 3 men. Very respectful and very very professional. They were fast and efficient. I have some very expensive equipment that they shrink wrapped in blankets and had every piece of equipment protected very well. They were very careful with everything. I did a walk through with my colleagues the same evening and did not find any damages or any scratches. My expectation for the job to be completed was around 12 to 15 hours simply based on how much stuff i had to be moved. This crew had the whole move knocked out in 7 hours. The owner also did a drive by to make sure everything was going smoothly which is also a nice touch. I had shopped around for about a week before I decided to give these guys a shot and am very happy and satisfied with the service that was provided. I highly recommend their services.

Ruby Khan


February 9, 2018

AFA Movers were amazing! I contacted Ali at the last minute and they were able to accommodate me. Hugo and the team did a great job and took great care... read more of my items. I will be using them again for sure.

Kyandria Edwards


January 9, 2023

We had an awesome experience with AFA movers during our last move. They quoted the price accurately. The team that was assigned to us communicated a day before regarding timings... read more and showed up on time. They completed move in quoted time. I will defines recommend using them.

Moin Chariwala


August 9, 2022

Great Move! The movers were extremely polite and made the move quickly. They finished early while managing to assemble all of my furniture. These are some of the best movers... read more I have ever moved with. They worked efficiently . The owner was also polite and returned my calls quickly. I would highly recommend this moving company to anyone who needs a move.

Z Rahman


February 9, 2018

Fantastic service, they have a solid team. They were careful, fast, on time, well organized, great communicators and I felt in great hands with them. Strongly recommending them. They are... read more the best movers I`ve ever used. Ali who owns the company was there the whole day with his 4 guys and personally watched as the guys were doing their job. With a lot of stuff, the move ended up being a 12 hour job, Ali assured us that he would get everything moved to the new house and get it setup the way we want it. He was very polite and kept us updated on the progress. They wrapped fragile items. Asked when there were any questions, everything was done quickly. No damage. No complaining. Their rates were better than 3 other big name companies that i inquired with. Flat rate Truck fee and then hourly rates. No hidden charges. After talking to Ali, we felt comfortable that we are dealing with a genuine person/business who is not going to rip us off at the end. He was easy to work with , due to the fact that we wanted to move the very next day after we close on our house and closing date was not firm yet when we talked to him the first time. He was able to get us moved as we requested.

Zeeshan Shafiq


February 9, 2018

These guys are thorough professionals. One of their team members has been doing this work for 30 + years and it shows. He bubble wrapped and packed everything while the... read more others were busy lining up the furniture in the truck. Friendly staff with a professional attitude. One cannot go wrong with them!! They took out the stress of the move for me. Highly recommended!!!

Fahad ghous


February 9, 2021

Truly professional and they are best and accommodative for what they are called for… that is moving with peace. I have worked with 2 separate crews at two different... read more times and both times it was a last minute thing. They showed up and they were not tired. They knocked out the job in way less time than what was expected of.

AJ Aijaz


June 9, 2022

I was very impressed by Ali responsiveness and his willingness to accommodate. Over all moving experience was good. The guys who came in where courteous and professional. I knew the... read more price upfront So no hidden charges like other movers do. I would definitely recommend their moving services.

Wasif A


February 9, 2021

We were referred over to AFA movers by some friends with a high recommendation - and after hiring them for our move - we definitely see why they were so... read more highly recommended! Amazing experience working with their team. They were professional, detailed, transparent, and trustworthy. Just good folks! We felt that they treated us and our furniture like they'd treat their own stuff. They wrapped the items and were very careful about protecting our items and our house. By far, the best moving experience that we've had. We were worried about the cost initially because we had a ton of stuff to move but it really was quite cost effective and fair. We feel blessed to have found this company - they completely put us at ease and took all the stress out of moving. We hope to stay put for a while now and not move, but if we ever do decide to move again, I am calling these guys!!

Hudson Housing


February 9, 2022

Best moving experience of my life. Ali quickly provided us with a quote and his team showed up on the dot. They were experienced movers and did a great job.... read more AFA made the move completely stress-free. I would highly recommend using their services!

K. A. Thompson


February 9, 2021

AMAZING EXPERIENCE!! They were VERY professional, and experienced. I am VERY particular about my things and how I want them to be moved. They EXCEEDED my expectations. You get what... read more you pay for, and it was worth every dime.

Kacei Green


January 26, 2023

This past December 2019, I contacted AFA Movers and spoke with Ali, who was thorough and professional. I conveyed to Ali what my needs were and he quickly replied... read more with two men, Roberto and Kevin. Roberto and Kevin were timely, incredible and treated my furnishings with great care. I even requested they treat my bedroom headboard (off-white exquisite fabric) with white-glove treatment, which they did with perfection. Later on, I called AFA Movers, spoke with Ali and requested a second move with Roberto, Kevin and a third man, who's name is Lee. The three men were again punctual, responsible, respectful, quickly packed and wrapped many of my belongings, and moved all my furnishings. I'm a witness to Roberto, Kevin and Lee's mannerisms, professionalism, and the great care they provided during my two moves. Folks, contact AFA Movers in Sugar Land, TX, speak with Ali, and request Roberto, Kevin and Lee - they will treat your furnishings as their own!

Lil


February 9, 2020

We hired them to do a "small job" which would've been a big one for us if we had tried ourselves. Unlike other movers in the area they gave us... read more an appropriate quote for the job. Early next morning they showed up at our door, effortlessly loaded the large item, and dropped it off at the other location all within the hour. Ali checked in with us before and after. Professional, timely, cost effective. I would reach out to them again for future mover needs.

Portia A


November 9, 2022

Excellent experience with Ali and his team! They are very professional and took care of our moving needs without any issues. Hands down the best movers in Houston. Would Recommend... read more them 100%.

Bilal Nauman


February 9, 2022

Very professional company! They are very timely and courteous. We hired three movers for our move and each of them were very friendly and listened to any requests we... read more had. They also worked really fast and got the job done without wasting time. Nothing was broken during our move either.

Nayab Akhtar


February 9, 2022

I cannot give AFA Movers enough stars. They went above and beyond all my expectations. Ali was amazing from the beginning. Very responsive, reliable and informative. His crew came right... read more on time and were extremely diligent in their packing, loading and moving. I hired three movers. Eddie, Elvis and David. The lead was Eddie. I can't say enough good things about him. He was professional, very helpful, patient, and responsible. Elvis was very thoughtful in the way he packed and moved furniture. He has a lot of experience moving. He went above and beyond all facets of the move. David was very nice and helpful. All three took their time to make sure everything was safe and packed properly. They were not rushed but they were also not slow. They did not take breaks unless it was to catch a breath or drink water. I urged them to rest a little, but they know exactly what they are doing. If you can request these three you'll be in good hands. I can't recommend AFA enough! These guys are the best movers I have dealt with. Very professional, courteous, timely and efficient!! Thanks AFA Team!

Sarah Sawal


February 9, 2022

They were extremely professional and extra careful with all our stuff as well as our home. Extremely hard working and they work fast without a lot of breaks and all.

Naveen Dhaduk


July 9, 2022

It was the best moving experience we have had to date. Movers were polite, professional and very efficient. They were so careful with all of our belongings and did an... read more outstanding job overall. Ali and his team really went above and beyond to ensure the whole process was transparent and seamless. I'd highly recommend them for your next move.

Lubna Fazal


November 9, 2022

Very professional and responsive. I got multiple quotes for my move and AFA were the most reasonably priced. On the day of packing they were on time, professional and did... read more a nice job with packing. Had 3 guys that loaded everything into truck, they were all very professional and respectful and never wasted any time. Highly recommend using AFA movers!!

Kumar Prajapti


February 9, 2022

My movers canceled the night before my move!!! I text AFA at 2am and at 7am I had a response…by 12pm two amazing guys showed up and 3 quick hours... read more later I was moved! AWESOME!!! I recommend George & Manuel

Domini Bryant (Ms. Inspire You)


February 9, 2022

Entire experience was awesome. Initial visit by Ali and assessment of moving requirements was great. Andy and his team worked very well on the the day of move. Me and... read more my wife were pleased with their work. We highly recommend them to our family and friends. Thank you.

Meer Ahmed


March 9, 2022

They are terrific! AFA Movers needs more appreciation. I have moved three times in my life but never came across with a mover that is so punctual and professional. They... read more keep their word. Delivery was made on time. My belongings were intact! The pricing never changed. And the guys on both sides were very efficient and very friendly. They helped me set up my new place without even asking....

RJ Awsum


February 9, 2022

We used Afa for loading our truck and they were of immense help! Their guys were courteous, professional and careful. I had told them that speed did not matter to... read more me and I wanted to be absolutely sure and safe with our stuff. They packed our stuff with care and strapped it down to keep from falling. Also intelligently stacked boxes. When we unloaded and unpacked none of the stuff was broken. I will absolutely recommend Ali and his crew for your loading or unloading needs.

Rachanee Samved


July 9, 2022

The head of company, Ali is professional, reliable and cares about customer experience. He has high expectations of his crews as well. Moving can be stressful, and this company does... read more do their best to make the experience a good one. When things go wrong, as they sometimes can during a move, they take care to make it right. I recommend this company.

Trina F.


February 9, 2022

OMG, hire these guys! So worth the money. Helpful from the first phone call. Gave me great tips. Worked their butts off while there and packed my pods to within... read more an inch of its life. There wasn't 3 cubic feet of air left in the first pod. Anna were so careful with the fragile stuff. And made suggestions for the unpackers. Overall I give them all an A+.

Janet Ott


February 9, 2022

I am very satisfied with AFA Movers, across the board (I moved from Houston to Dallas). I was impressed by their punctuality, by the moving truck itself (it was... read more huge), the quality of care of the moved furniture, and the movers themselves (very nice gentlemen). Specifically, had a Peloton, and was worried about moving it, but they wrapped it up very nicely and tied it down, so it was delivered without a scratch. I haven't felt compelled to use the same moving company twice in a row before, but that is now changed. I will definitely reach out to AFA for my next moving need, thanks guys!

Idrees Tily


February 9, 2022

Honest company run by local Southwest Houstonian. They did what they said they would. The took very good attention to detail in the way they packed our belongings and particularly,... read more how they packed the furniture with moving blankets, then commercial grade stretch wrap then taped up. I want to specifically call out the movers staff, Eddie, Hakeem, Tariq, and the 4th gentlemen, whose name I'm not sure of, who were not only respectful but friendly, kind and maintained a great attitude despite how long of a day and our pack+move ran. Don't hesitate to rely on AFA Movers for your next move!

Ali Samee


February 9, 2022
AFA Movers provides professional packing services to ensure your belongings are safe during the move.